FAQs
Q.
If a model suffers damage from a Trigger, is that damage considered to also be from the Action that generated the Trigger?
A.
Yes. Effects from Triggers are additional effects of the Action. Thus, Abilities such as
Incorporeal
that modify the effects of certain Actions would also modify the effects of their Triggers.
Cultural Connections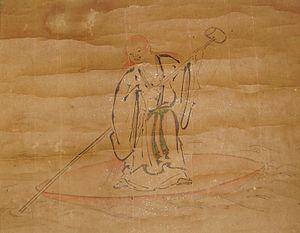 Shōjō
- A kind of Japanese sea spirit with a red face and hair and a fondness for alcohol.